Chiropractic Testimonials
"I always appreciate how kind and welcoming Anita and Angela are in the office. They never seem to be having a bad day. They are very accommodating to my hectic schedule and I greatly appreciate that."
- Angie Flynn
---
"So far I've had a great experience! I already feel the difference from my adjustments and have much less discomfort and pain.
- Athena
---
"Your clinic/office is always very neat and clean. Both front desk ladies are very professional, friendly and very helpful. Dr. Adam is great and always patient in listening to our questions concerns and problems and offer solutions. He also educates us by letting us borrow books, by giving our handouts with good health information, and occasional seminars/suppers. He truly cares about the individual as a a whole and not just treating their symptoms. He is what a doctor should be like. He is more of a "doctor" than the majority of doctors who just treat the symptoms, not the root cause. Their expertise of knowledge is the pharmaceuticals, Dr. Adam's expertise of knowledge is the body."
- Ben Bagwell
---
Chiropractic For Life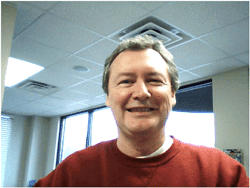 I've been a firm believer in chiropractic since 1996 when I had a neck injury and chiropractic cured my pain and discomfort. In late 2005 I relocated from Charlotte to Advance, NC, and stopped seeing a chiropractor due to time constraints and a hectic schedule. I started feeling bad over the past year and when my neck and my lower back started bothering me again, I decided to seek chiropractic help. Dr. Adam was referred to me by my fitness trainer. I started seeing him in September 2007. In just six weeks I began to experience dramatic results. My neck pain started to go away and my lower back felt GREAT! I have learned my lesson well, and will never neglect my health needs again, chiropractic is a necessary ingredient to my total well being and Dr. Adam has made me a whole person again through his professional friendly care. I will be forever indebted to Dr. Adam and will be a patient for life.
Thanks Dr. Adam!
- David N.
---
Caregiver Receives Care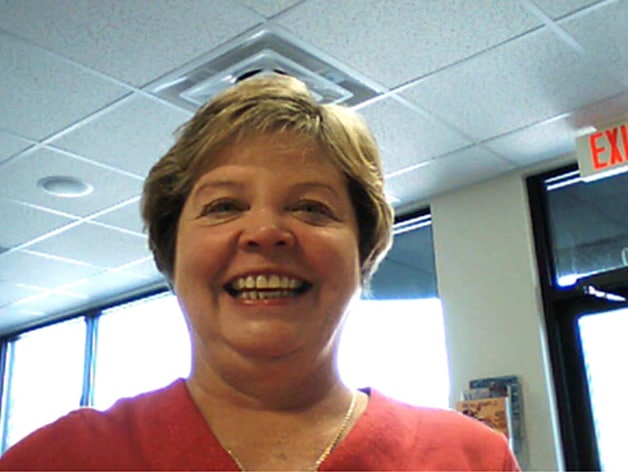 In August 2004 it became necessary for me to become a full-time caregiver to my husband. Later, in October 2005, I became a part-time caregiver to my mother. I did not realize the toll my duties were taking on my own health and wellbeing. Due to constant lower back pain, which most has increased gradually over the past few years, it had became almost unbearable for me to perform the day-to-day duties needed to care for my family. One day my friend suggested that I make an appointment with Optimal Health Chiropractic to see if Dr. Adam Williams could help me, because he had been helped by his treatment in the past.
Being at my wit's end, I did make an appointment. Dr. Williams and his staff could instantly see that I was in pain, both physically and emotionally. He performed a complete evaluation and explained to me how the problems of my physical and emotional stress had harmed my spinal and nervous system, and he suggested a course of treatment to correct the problems. He also explained it would not happen overnight because the problems had not occurred overnight, but over time.
I agreed with Dr. Williams' course of treatment and began immediately. Within a couple of weeks my lower back pain was virtually gone. I was able to perform my daily duties without pain; and to my surprise, I was becoming stronger and more energetic. Every week I began feeling better and better under his treatment. Not only can I perform my daily duties, but now I feel like exploring old hobbies and recreational activities I had abandoned, like creative cooking, and attending my grandson's ballgames. I look forward to returning to my passion, the game of golf.
I have experienced chiropractic care in the past for sprains and muscle spasms, and they did help with the immediate problem. However, I feel the philosophy of Optimal Health Chiropractic and Dr. Williams is an attitude of treating the WHOLE BODY, not just the symptoms that initially brought you to his office for treatment. I feel confident that with his continued care, I will continue to improve, eventually heal and will only need occasional "tune-ups" to maintain good health.
Dr. Williams and his entire staff, Myca & Kathy, are very caring and compassionate people, and I truly believe that their goal is to improve their patients quality of life. I would recommend Optimal Health Chiropractic to anyone that feels they would benefit from their care and compassion.
- Deborah E.
---
A Mind and Body Connection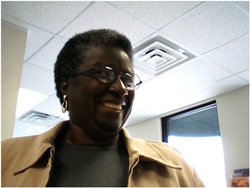 Through personal research I discovered the value of chiropractic means of adjusting the spine when I lived in Pennsylvania. After I moved to North Carolina, I prayed for guidance in choosing a chiropractor and was blessed with Dr. Adam Williams.
I suffered from muscle spasms, and I could not stand on my right foot without extreme discomfort. To a great degree these problems stopped 75% of my daily routine.
The greatest changes in my health since I have started seeing Dr. Adam is; my posture has improved, I am breathing deeper with full lung expansion, I have a free flow of energy to the mind and body that has resulted in clearer thinking and a positive attitude. Chiropractic adjustments have been so beneficial for me, and they have allowed my creative energy so locked up in the past to flow freely with each adjustment.
- Gwen H.
---
Preventative Health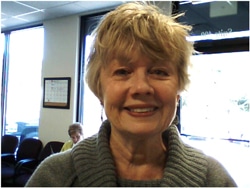 Before I started seeing Dr. Adam, I suffered from constant aching in my back, even after back surgery, so much so that I limped at times. As soon as two weeks after I began to get regular adjustments from Dr. Adam, I started noticing an improvement.
I feel better knowing that I am being proactive about my health and that by having regular adjustments I am preventing future health issues. I have learned that spine health is so important. Dr. Adam and his assistance make all of the difference in the world.
- Linda D.
---
Dr. Adam is Skilled and Friendly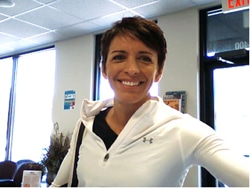 My conviction of chiropractic care came at an early age since my father was a graduate of Palmer Chiropractic and was a skilled doctor of chiropractic care. He gave my siblings and me treatments in our home and kept us in excellent health. Once he passed away, it was a sensitive issue with me to "replace" my father with a doctor of the same skill and integrity. I searched far and wide until the chiropractor I was seeing in High Point, NC suggested I call his buddy, whom he referred to as "a strong adjuster with natural talent for Chiropractic care". Dr. Adam was just "setting up shop" in Clemmons when I called him and asked if I could be his first patient there.
His convenient location was definitely a plus and I was pleasantly surprised that I felt like I was home again. Now, two years later, Dr. Adam continues to be attentive as I explain my health issues. He is thorough in every exam and recommendation for my healing process. I have discovered that he is also an excellent teacher, answering my specific health questions. But most importantly, Dr. Adam is a skilled Chiropractor with effective methods for correcting misalignments of the spine. I know he is a life-long student of good health...always learning and seeking knowledge to improve his ability to provide the best in health care to all of his patients.
In addition to his top-notch chiropractic care, Dr. Adam is a dedicated family man who cares about his patients` well-being and good health. He is warm and friendly, quick with a smile and always has a good sense of humor.
My family and I love Dr. Adam and all he has done for us. He is the best at what he does and with that friendly face, well...it doesn`t get any better than that.
- Teresa
---

Six and a half years ago I moved to North Carolina. Dealing with fibromyalgia and a host of other ailments, I searched in the yellow pages for a chiropractor and found Dr. Williams. What a Godsend he turned out to be, for not only did he help to eliminate the discomfort of fibro, he also worked on my feet! He kept me healthy for five years. I have since moved back to Pittsburgh, am back on medicine for my fibromyalgia again and my feet are killing me. Dr. Adams Take me away!!!. There are chiropractors here but not to many work on the feet and I need those to walk on. So guess I better walk back to North Carolina real soon.
Reviewed By: Gwen Healy
Reviewer Location: Pittsburgh, Pa.
Review Date: June 4th, 2012
---

Our family was new to the area and did not know where to get chiropractic work done. A fellow homeschool parent was a patient of Dr. Adam and suggested to give him a try. For the last 10 years my family and I have regularly been under chiropractic care so needless to say, we are believers in chiropractic care but as in everything, there are good ones and bad ones out there. After our initial meeting with Dr. Adam we felt very certain that his approach to a better, healthy life concurred with our approach. Fast forward a year and a half; our decision to go with Optimal Health Chiropractic was the right one! My wife had a recurring neck problem in which she had been told by many chiropractors that this would be a lifelong continuing problem but after Dr. Adam's adjustments, she no longer has the problem. In 7 months, he fixed what others didn't do in years of adjustments. My hip and left leg was my main issue and over time we have seen the pain and stiffness go away. Our children look forward to going and getting adjusted by Dr. Adam as well and we know they are "healthier" because of keeping their bodies aligned. In addition to the health benefits we just enjoy going and seeing everyone. The staff is wonderful and is always very accommodating to our crazy schedules. We highly recommend Optimal Health Chiropractic to you and know you would benefit from their services.
Reviewed By: Jason Murrill
Reviewer Location: Advance NC
Review Date: November 16th, 2011
---

The greatest chiropractor ever! Dr. Adam kept me from surgery on my neck! I will always be a fan of his for ALL my health needs! Linda B. Winston-Salem
Reviewed By: Linda B.
Reviewer Location:
Review Date: September 21st, 2011
---

Dr. Adam has really helped my whole family, my shoulder, Tammy's Migraines, Mariah's indigestion... Wow what a blessing
Reviewed By: Robbie Dilmore
Reviewer Location: Pfafftown, NC
Review Date: September 2nd, 2011
---

Offering the WOW! Factor.Couldn't be happier with my care. Dr. Adam is very friendly and gentle but I wasn't necessarily looking for those qualities as I was looking for capable and knowledgeable. I needed a doctor who would tell me what was going on with my neck pain and he gave me an explanation that I understood and turns out he was right on the mark. My neck issues cleared up in about a month of regular adjustments. Very happy with the results. Still keeping regular appointments so I never find myself in pain again! I highly recommend him because he goes the extra mile to make sure you feel better as soon as possible.
Reviewed By: Teresa Adams
Reviewer Location: Clemmons NC
Review Date: September 2nd, 2011
---

Having been treated by numerous chiropractors over the past 30 years while living in other states, I have found Dr. Adam to be one of the best adjusters ever!! Even with a previous multi-level fusion of my neck, Dr. Adam is able to adjust me safely for improved health.
Reviewed By: Kathy LaFollette
Reviewer Location: Clemmons NC
Review Date: September 1st, 2011
---

I had been experiencing numbness in my right foot for some time, and Dr. Adam Williams diagnosed my problem as being a subluxation in my lower spine. After one treatment, I began to feel a tingling in my right foot. Then, after 2 more treatments, I regained the feeling completely in that foot. Now I go for regular maintenance to keep my spine aligned because he showed me how important spine alignment is in one's neural health which determines one's total health. He has a friendly and dedicated staff that make you feel better just by being there. Thanks Dr. Adam for enhancing my health and quality of life. I give you and your staff a 5-star rating without reservation. Doug Reinhardt
Reviewed By: Doug Reinhardt
Reviewer Location: Winston-Salem, NC
Review Date: September 1st, 2011
---

In July 2010 my boss saw me in terrible back pain and immediately called Optimal Health Chiropractic and made an appointment for me. The helpful staff worked me in that day for my initial assessment which included x-rays and a scan of my spine. The equipment really impressed me and gave me confidence that treatment at Optimal Health Chiropractic was going to be efficient and effective. Little did I know that not only would Dr. Adam Williams fix the immediate pain I was feeling in my lower back but he also diagnosed correctly problems I had been to my General Practitioner for multiple times! Over the course of 4 months with regular treatment I stopped suffering from: back pain, neck pain, constant and severe headaches, and an occasional numbness in my left foot! The staff is amazing and Doctor Williams really know what they are doing. With the benefits I have seen from Optimal Health Chiropractic I am a lifelong believer of Chiropractic care and don't plan to stop
Reviewed By: Christina Hussey
Reviewer Location:Pfafftown,NC
Review Date: September 1st, 2011
---

Dr. Adam Williams completely took away ALL my shoulder and arm pain. I had been to two different Doctors. Both said I just needed an injection and some Physical Therapy. I tried the injection and 3 months of therapy and had little to no improvement. I was in so much pain I had a hard time even dressing myself without crying. But a great friend suggested that I try Chiropractic care and Dr. Adam Williams. She had been to see him for some back pain and was very pleases with the care and concern and the professionalism she had received with Dr. Adam. I felt like my pain was more involved than just my shoulder by neither Doctor really listened to me. Dr. Adam took the time to really listen and he agreed my problems were more involved and were coming from my neck. No amount of therapy or injections would have ever worked until I got to the root of the problem with Dr. Adam. I felt so much better in just a week or two, but I was unaware what all Chiropractic care would improve. I was one of those people that just thought it was for back problems, but Dr. Williams is also great at educating his patients about how Chiropractic Care works. It's heals the whole body by making your nervous system work properly. And my whole body started feeling so much better and I didn't even know I was not well. My breathing has not been good for 20 years since I had Chemo and radiation but I thought nothing could be done, but I am breathing 100% better. I had digestive issues as well but just thought that was me, but everything everywhere is just working better and I am feeling better than I have in 25 years. I feel like I have the secret to good health and I just want to tell everyone that they could feel this great too. Call Dr. Adam Williams and see what he can do for you. You will thank me.
Reviewed By: Lori Worley
Reviewer Location: Clemmons, NC
Review Date: August 26th, 2011
---

They Rock!
Reviewed By: Tiffany Hennessy
Reviewer Location: NC
Review Date: August 19th, 2011
---

Dr. Wllliams has been treating my arm and shoulder pain that I've had for the past 20 years. Acupuncture and physical therapy have both been unsuccessful. After just 5 weeks of treatment my pain is considerably less, my posture is better and I can play tennis without the worry of post match discomfort. I'm still being treated and improve with every visit. I'm a skeptic when it comes to the medical community, but I will tell anyone that is experiencing pain to give Dr. Williams a chance to help them. He runs a top notch facility with a great staff who are there to help with all questions and concerns.
Reviewed By: Kevin Bullock
Reviewer Location: Clemmons, NC
Review Date: August 11th, 2011
---

I have been going to Dr. Adam for 3 years and he has enabled me to live a full and pain free life again. I highly recommend him if you are experiencing any pain or stiffness in your body.
Reviewed By: David Nelson
Reviewer Location: Germanton N.C.
Review Date: August 10th, 2011
| | |
| --- | --- |
| Monday | 8:00am - 6:00pm |
| Tuesday | 7:30am - 12:00pm |
| Wednesday | 8:00am - 6:00pm |
| Thursday | Closed |
| Friday | 7:30am - 5:00pm |
| Saturday | Closed |
| Sunday | Closed |
2575 Old Glory Road #300
Clemmons, NC 27012